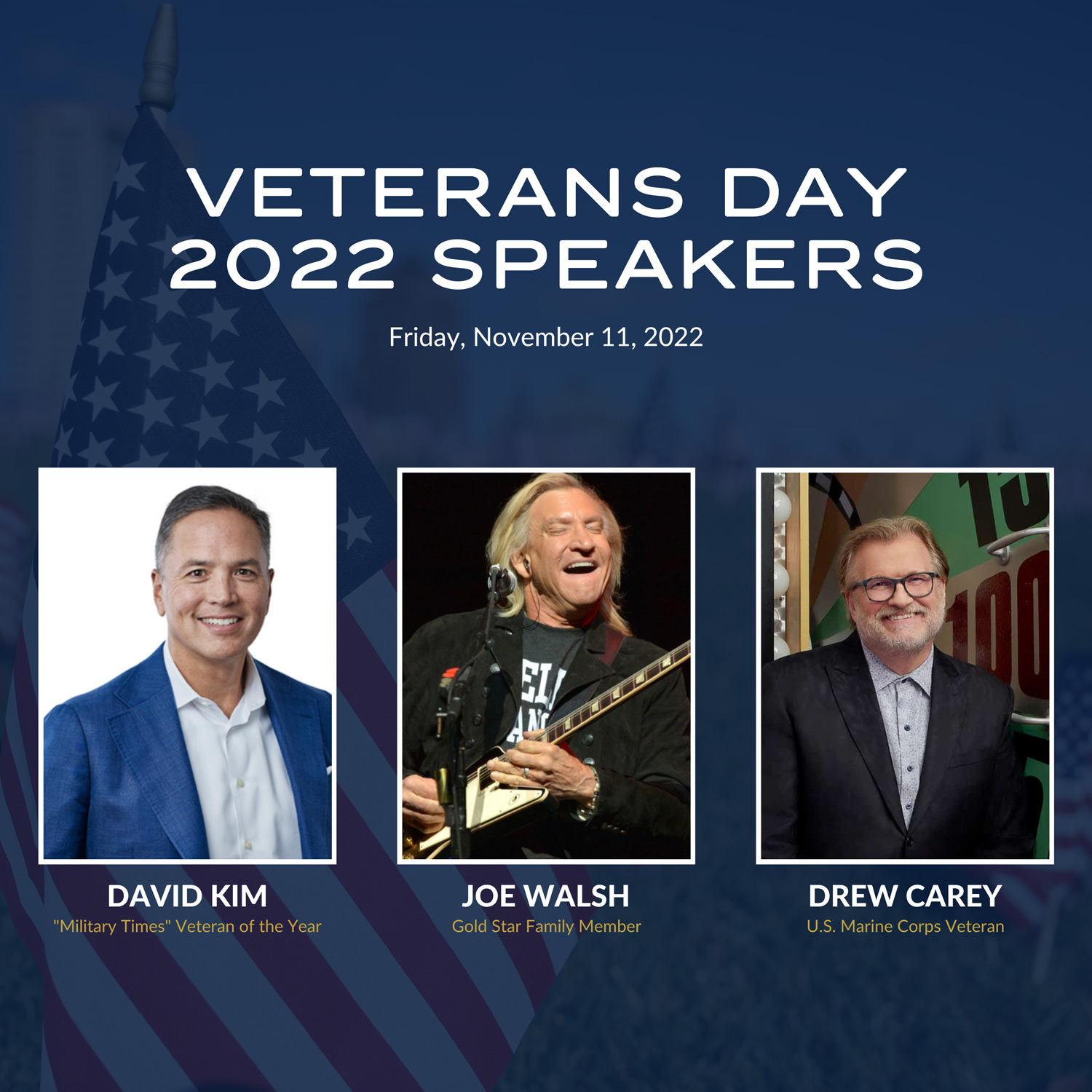 Veterans Day Ceremony
Our 2022 Veterans Day Ceremony is sold out. Admission on November 11 remains free and open to the public.
Join us to honor and celebrate the selfless service of millions of Veterans who have defended our freedoms and way of life during our annual Veterans Day Ceremony. Our special guest speakers this year include:
This event is free, but registration is required. Seats are limited, and registration is on a first-come, first-served basis.
To join us online: