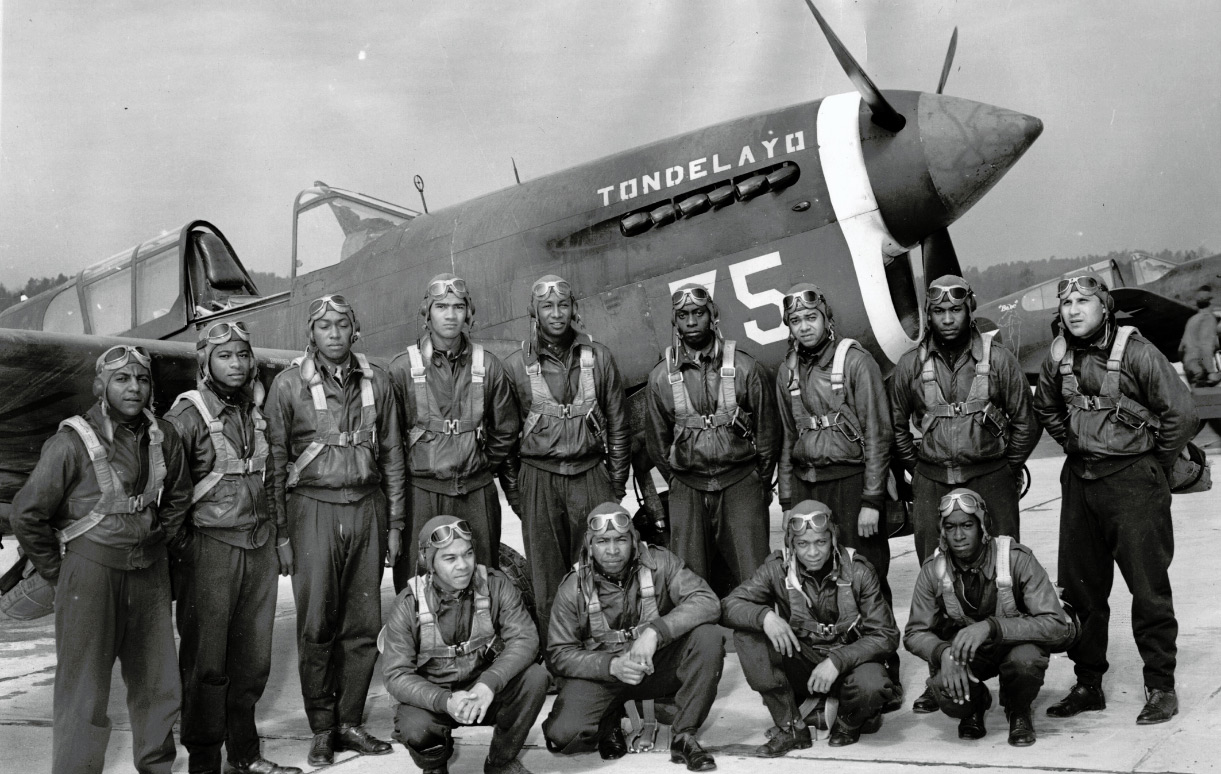 African Americans have served the U.S. military in every conflict our country has fought. While President Harry S. Truman's order technically ended segregation in the military in 1948, Black service members continued to fight battles on two fronts – against the enemy overseas and against racism at home. This February, we share the inspiring stories of African American Veterans who showed tremendous courage and heroism during World War II.
The Tuskegee Airmen were the first African American military aviators in the United States Armed Forces. In addition to nearly 1,000 pilots, the Tuskegee program trained nearly 14,000 navigators, bombardiers, instructors, aircraft and engine mechanics, control tower operators and maintenance and support staff. They overcame prejudice and segregation to become one of the most respected fighter groups in World War II. They were sometimes referred to as the Red Tail Angels or Red Tails because of the distinctive red paint used on the tails of their fighter aircraft.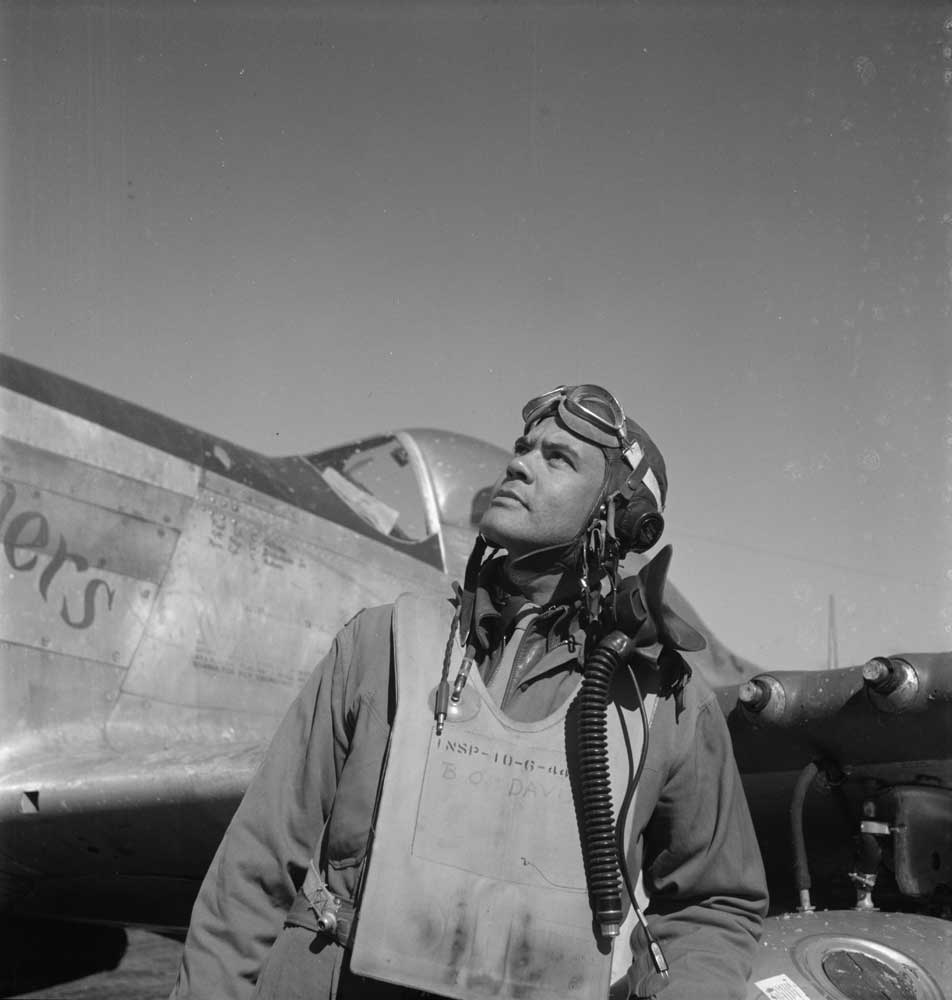 General Benjamin O. Davis, Jr.
"When somebody asks, 'Who were the Tuskegee Airmen?' Just a bunch of good old red-blooded American boys who went out there and did their job and did it well without any expectation of recognition or fanfare. We just did it. Did what we had to do. And we're proud of it." – Donald Elder, Army Air Corps, World War II.
Benjamin Oliver Davis, Jr. was a commander of the World War II Tuskegee Airmen and the first African American brigadier general in the United States Air Force. Davis commanded the 99th Fighter Squadron and the 332nd Fighter Group, which escorted bombers on air combat missions over Europe. He flew 60 missions and was one of the first African American pilots to see combat. In July 1948, when President Truman signed Executive Order 9981, at the time, Colonel Davis helped draft the Air Force plan for implementing this order. The Air Force was the first of the services to integrate fully. Davis followed in his father's footsteps in breaking racial barriers, as Benjamin O. Davis Sr. was the first African American general in the U.S. Army.
General Daniel "Chappie" James, Jr.
Daniel "Chappie" James, Jr. was an American fighter pilot in the U.S. Air Force, who in 1975 became the first African American to reach the rank of four-star general in the armed forces. In 1943, he attended the famous Tuskegee Institute and instructed African American pilots during World War II. He flew combat missions during the Korean War and Vietnam War, and received the Defense Distinguished Service Medal, two Air Force Distinguished Service Medals, two Legion of Merits, three Distinguished Flying Crosses, Meritorious Service Medal and 14 Air Medals. He was also named commander of the North American Air Defense Command (NORAD), with responsibility for all aspects of air defense for the United States and Canada.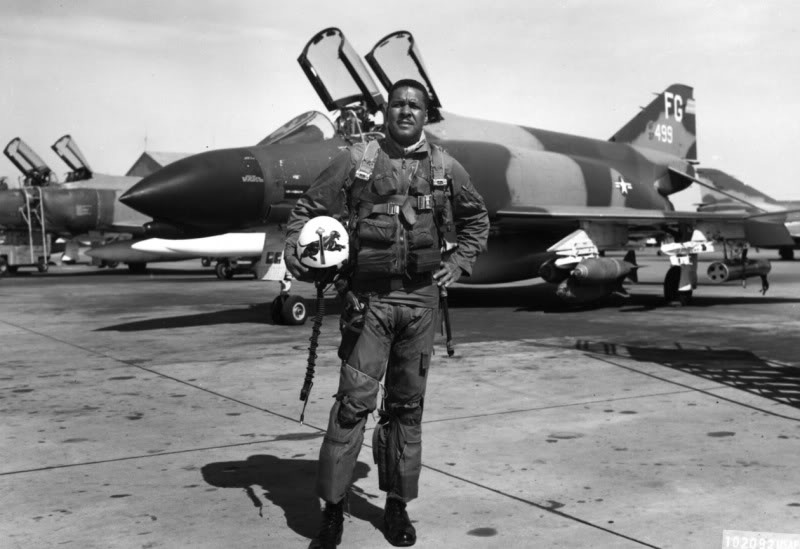 Black History Month is a time to recognize and celebrate the achievements, sacrifices and contributions made by African Americans. We recognize the fortitude and resilience Veterans of color have demonstrated during their military service and the military values they continue to uphold even in the face of obstacles and challenges. This month and every month, we honor them for their service and thank them for our freedoms.