August at the Museum
This month, we're exploring paths to wellness with Veterans featured in our current exhibition, The Twenty-Year War: Our Next Greatest Generation. Join us in-person and online for opportunities and ideas to improve your physical and mental wellbeing.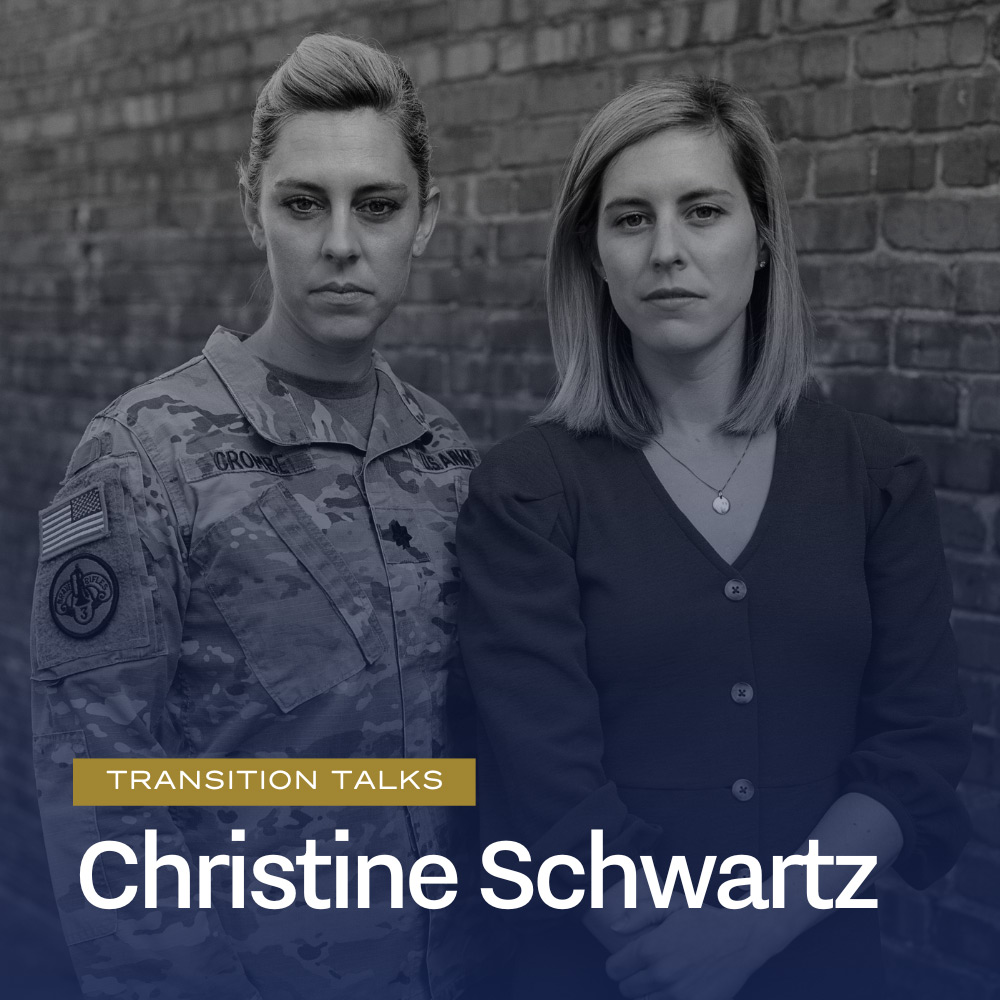 BEYOND THE EXHIBIT
Transition Talks: Christine Schwartz
Tuesday, August 9 | Virtual
Take a look behind the scenes of The Twenty-Year War: Our Next Greatest Generation. Hear from Christine Schwartz, a U.S. Army Veteran, on her challenges and triumphs transitioning from active duty.


RALLY POINT
Uplifting Veterans through Physical Fitness
We were joined by U.S. Army Green Beret, Veteran and former NFL player, Nate Boyer, who shared the power of merging Veterans and former professional athletes, and how MVP unlocks the potential of our Veteran community through physical fitness and peer-to-peer support.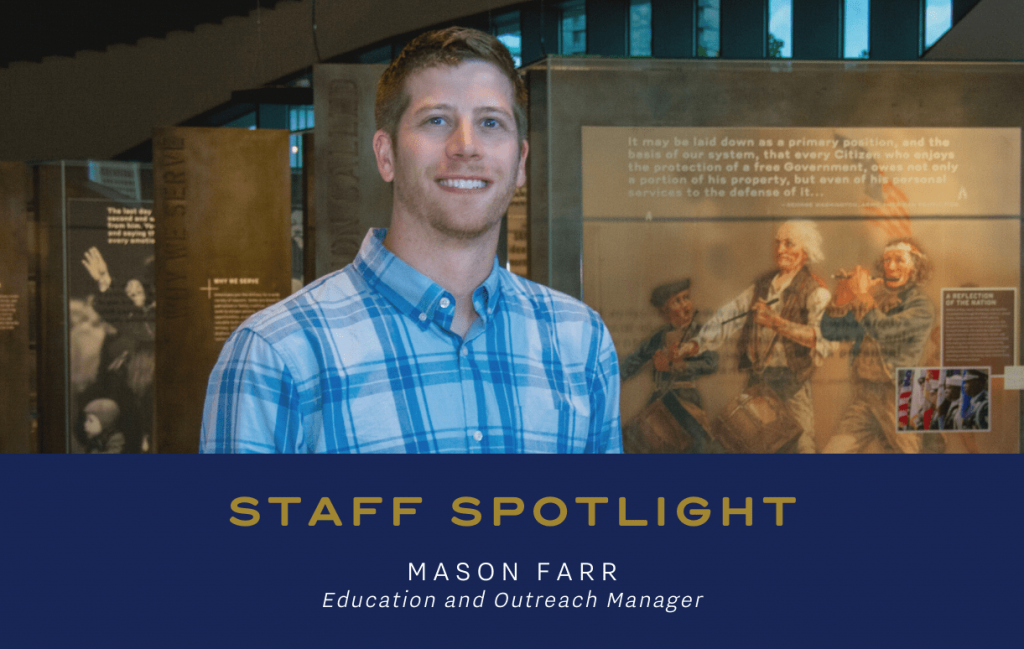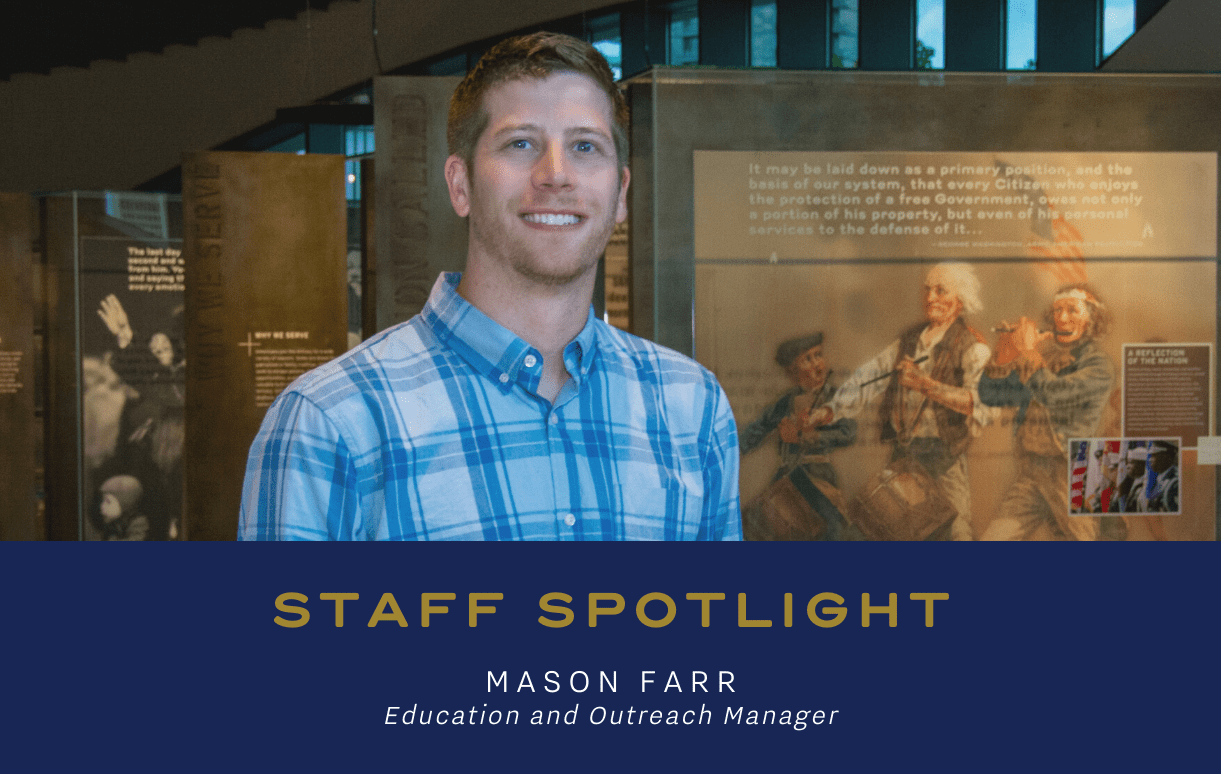 STAFF SPOTLIGHT
Mason Farr, Education and Outreach Manager

Each month, the Museum invites you to get to know the staff supporting our pillars to Honor, Connect, Inspire and Educate. Say 'hi' to Mason and learn whether or not he thinks he could survive the zombie apocalypse!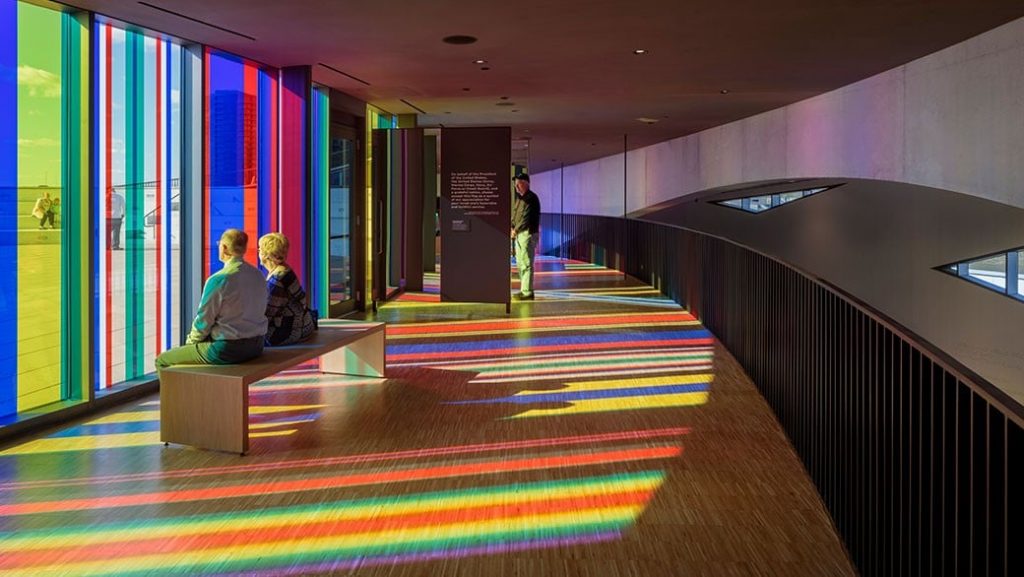 Young at Heart Day
Sunday, August 21
Young at heart? We're inviting everyone age 65+ to join us at the Museum for $2 admission!
Past Events this month: