December at the Museum
As the year comes to a close, December brings with it a special time to give thanks and gratitude to those in our lives who have made a difference. We honor the sacrifices of our nation's service members and their families and are inspired by their courage and commitment to a cause greater than oneself.
PREVIOUS EVENTS THIS MONTH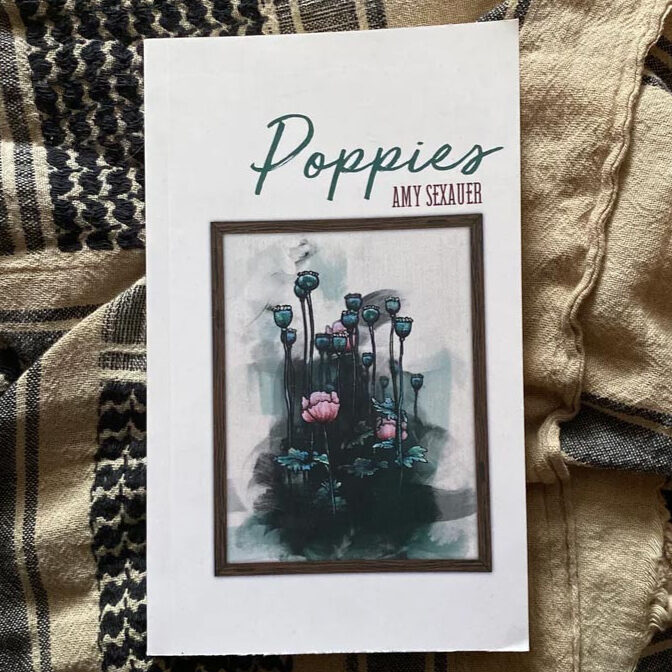 Poetry & Open Mic Night
Friday, December 9 | 6:30 p.m. | Free
Join us for a night of creative expression as we welcome Amy Sexauer, U.S. Army Veteran and author, who will lead a live poetry reading and book discussion. We'll provide light refreshments, and Amy will discuss the inspiration behind her debut book of poetry, "Poppies."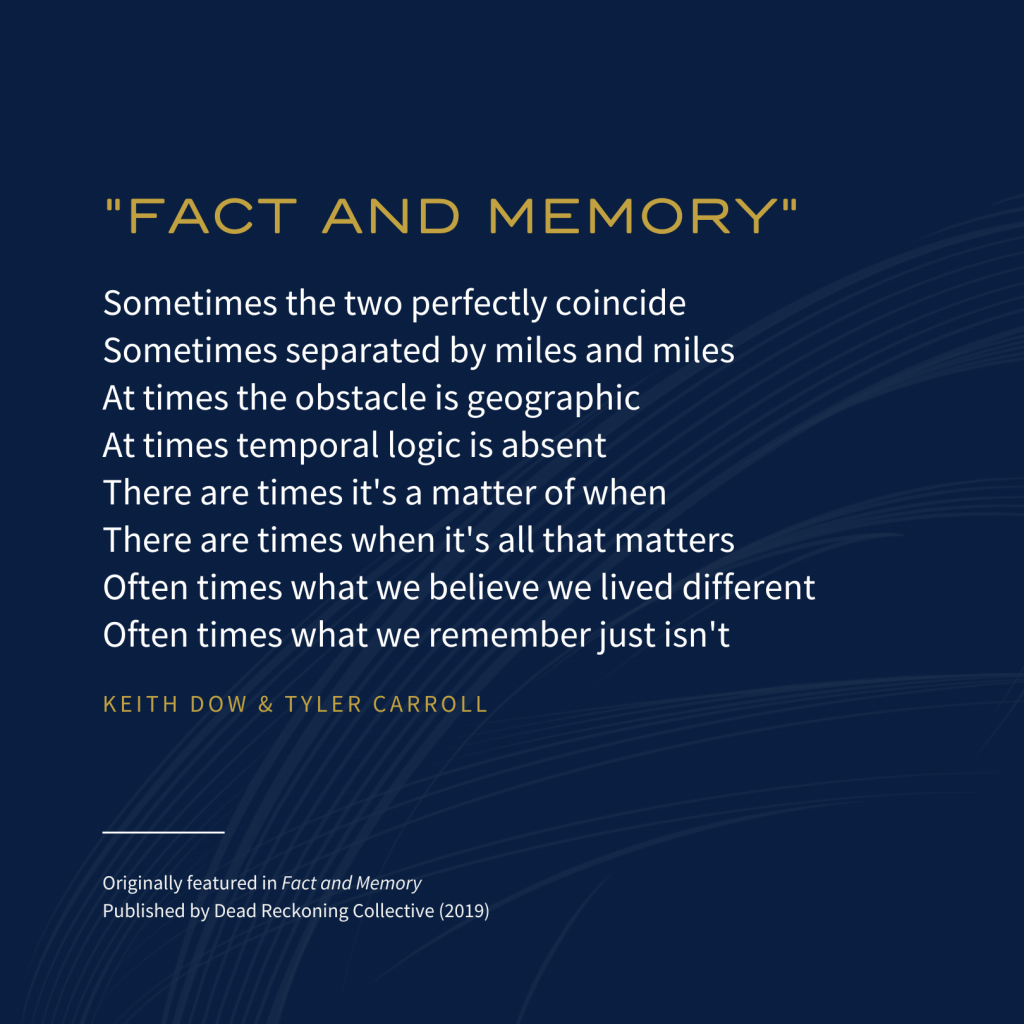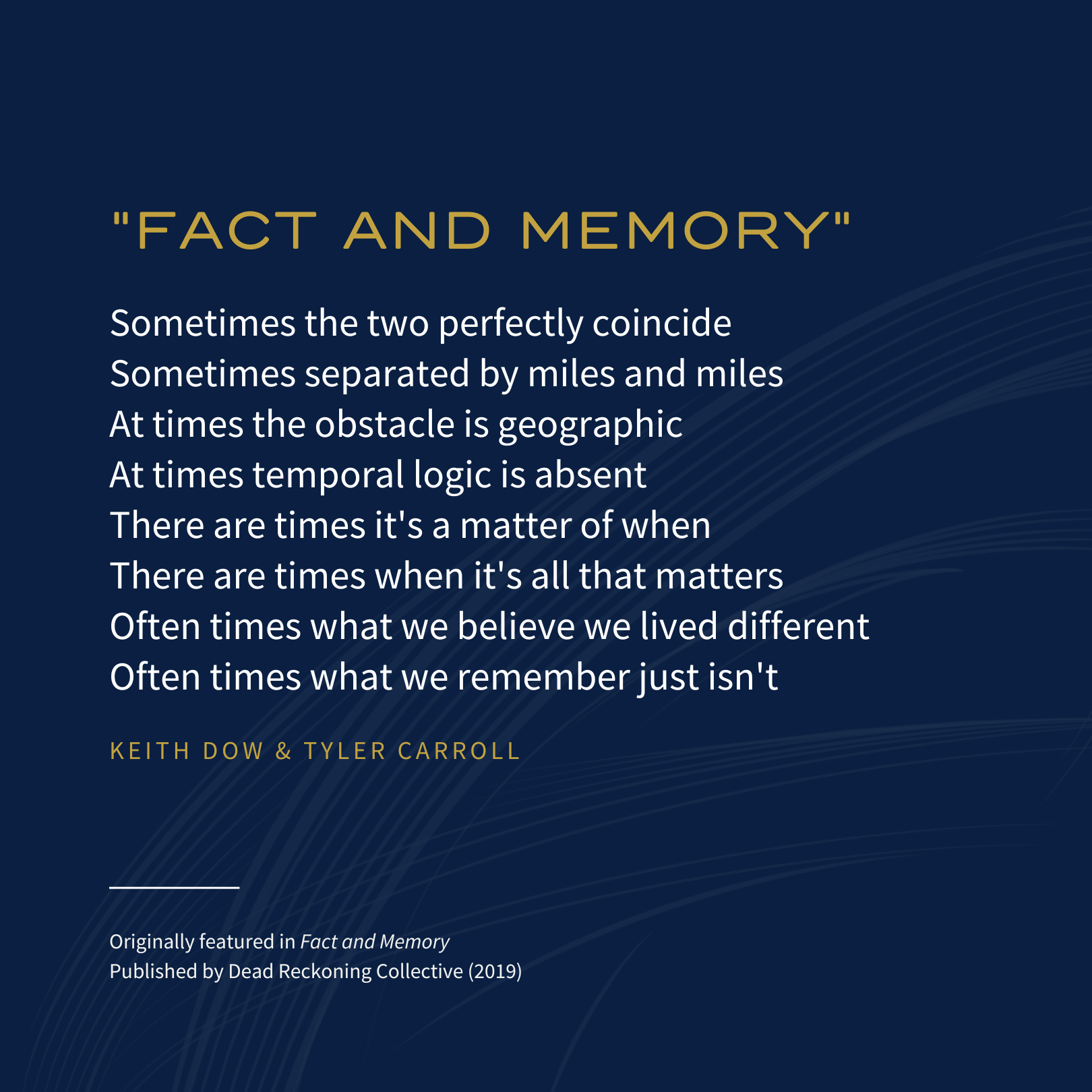 Your Story Deserves an Author: Journaling Workshop with Dead Reckoning Collective
Saturday, December 10 | 11 a.m.
Learn from the founders and editors of the Veteran-owned and operated Dead Reckoning Collective in a one-day, hands-on workshop. We will practice different ways to journal, where you might consider starting and methods to incorporate other creative endeavors in your own journaling practice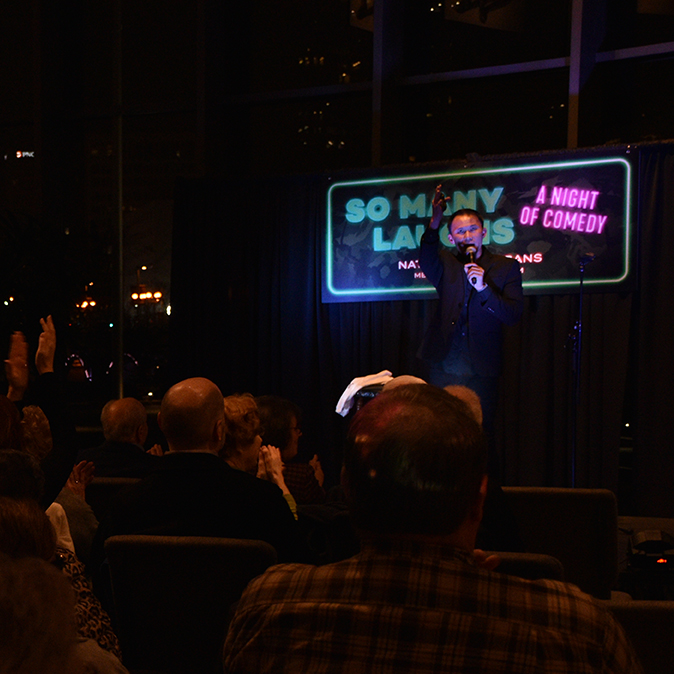 Comedy Night at the Museum
Saturday, December 10 | 7 p.m.
All Veterans. Still Serving Their Country. One Joke at a Time.
Thom Tran, Walter Campbell and Jose Barrientos, collectively known as The GIs of Comedy, take the NVMM stage on December 10. This comedic troupe of troops will share their love of country combined with a healthy dose of laughter.
RALLY POINT
From Soldiers to Sidelines: Coaches with a Purpose
Veterans and service members can have meaningful and lasting impacts on others through athletics. For our December Rally Point, we explore this powerful combination with Harrison Bernstein, Founder and CEO of Soldiers to Sidelines. Learn how this organization provides a renewed sense of purpose for Veterans, service members and military spouses to become character-based coaches who serve their communities.
VETREPRENEUR SPOTLIGHT
Hero Cards
Dale Kooyenga, U.S. Army Reservist and Founder and CEO of Hero Cards, shares what inspired him to create hero collector cards that honor every member of the U.S. military who gave 'the last full measure of devotion' for our freedom.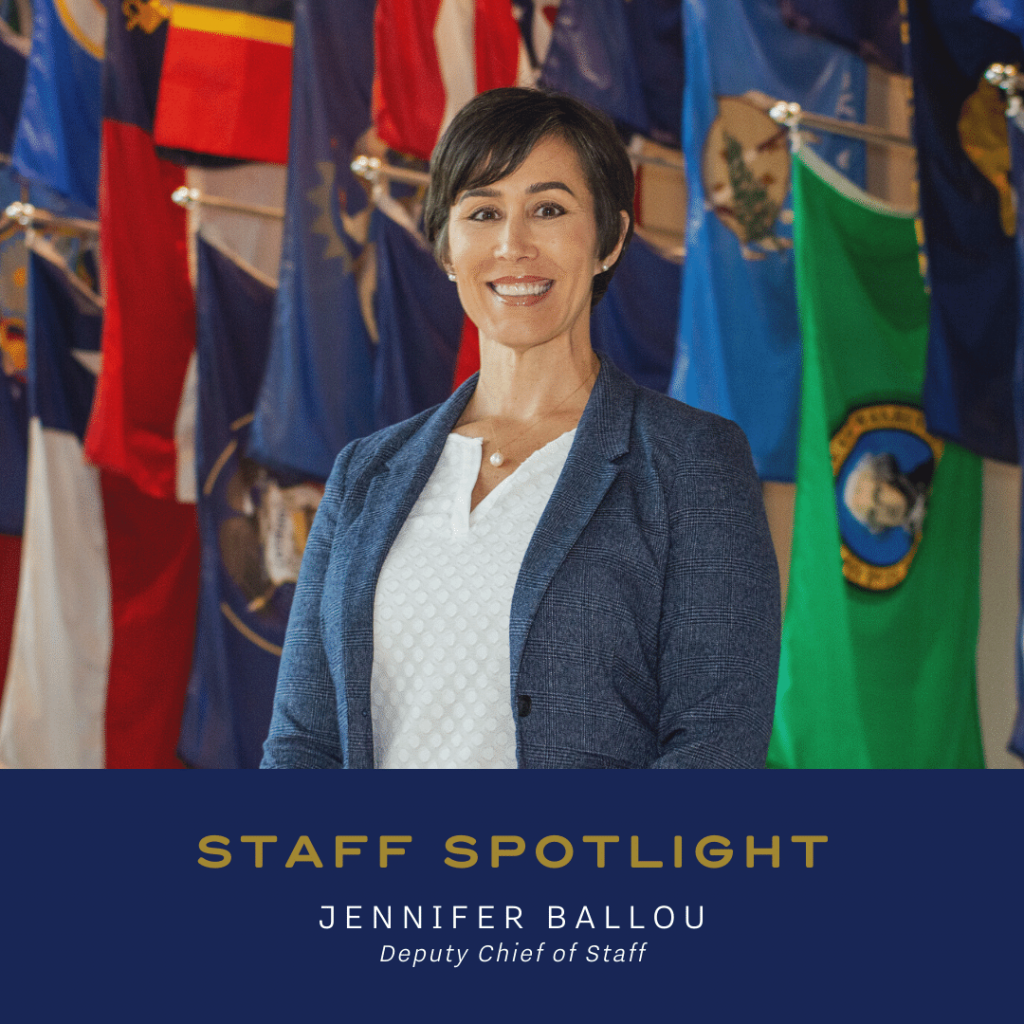 STAFF SPOTLIGHT
Jennifer Ballou, Master Sgt., U.S. Army (Retired), Deputy Chief of Staff
Meet our Deputy Chief of Staff and NVMM Yoga Instructor, U.S. Army Veteran Jen Ballou. Jen may not be a fan of karaoke, but she has brought her passion for mental and physical wellness to the NVMM team. Learn more about her passion and wellness journey.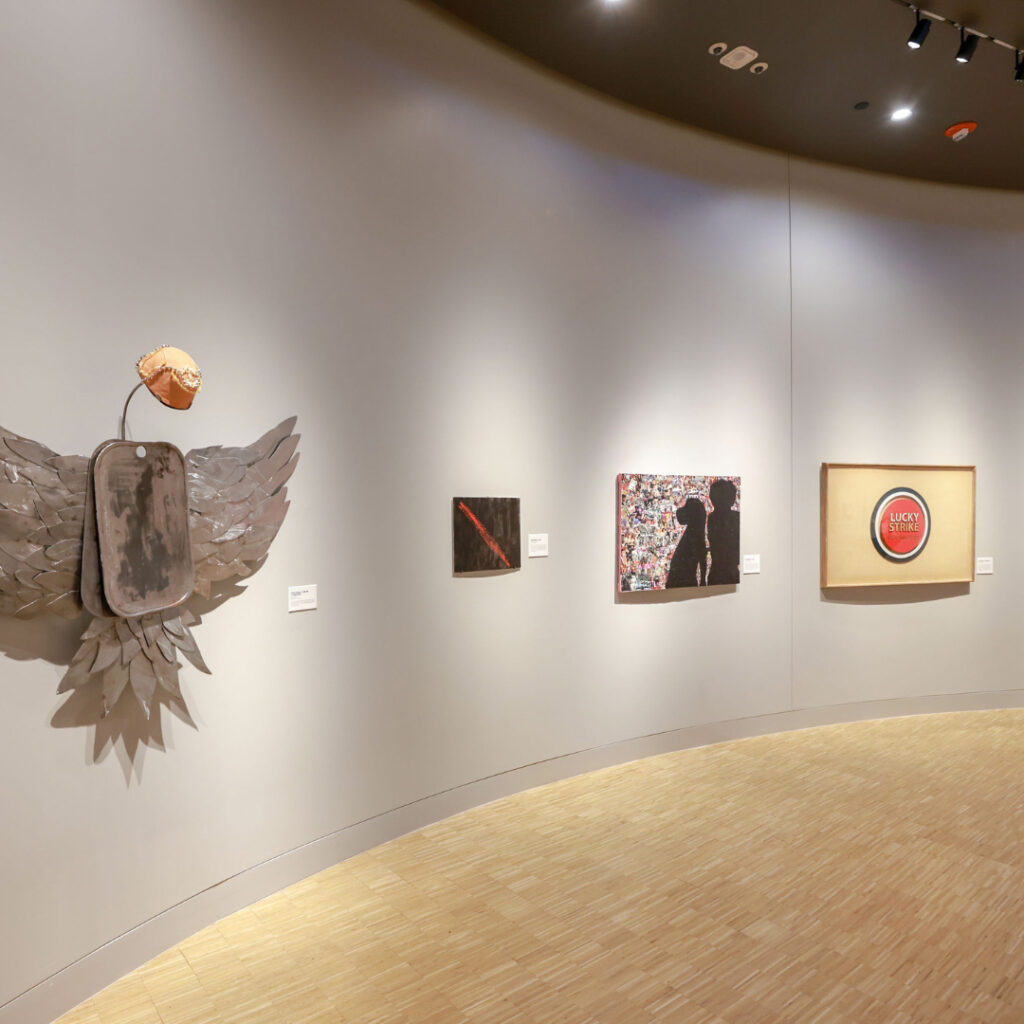 EXPLORE THE MUSEUM
Highlights from our newest exhibition
In IDENTITY: Exploring Veteran Narratives through Art + Music, we introduce you to Veterans who found healing and connection through the arts. Through CreatiVets programming, these Veterans learn to express complex events and emotions through the creative processes of drawing, painting, ceramics, sculpture and songwriting. Read about some of our favorite parts of IDENTITY.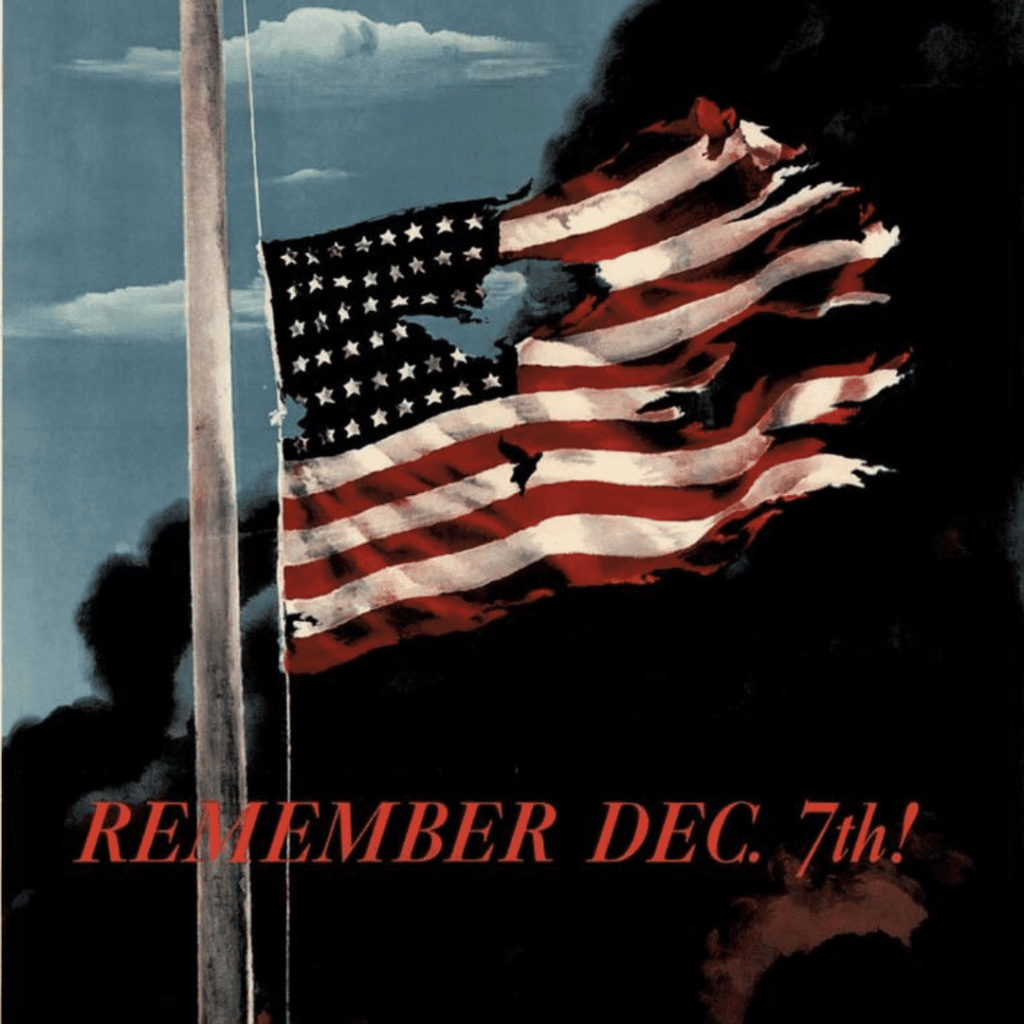 THIS MONTH IN HISTORY
Remembering the Attack on Pearl Harbor
On December 7, 1941, the Imperial Japanese Navy began their surprise attack on the U.S. Pacific Fleet at Pearl Harbor. Starting at 7:55 a.m. (local time), the base was attacked in two waves by 353 Japanese aircraft, launched from six aircraft carriers. Read about the heroes from the "date which will live with infamy."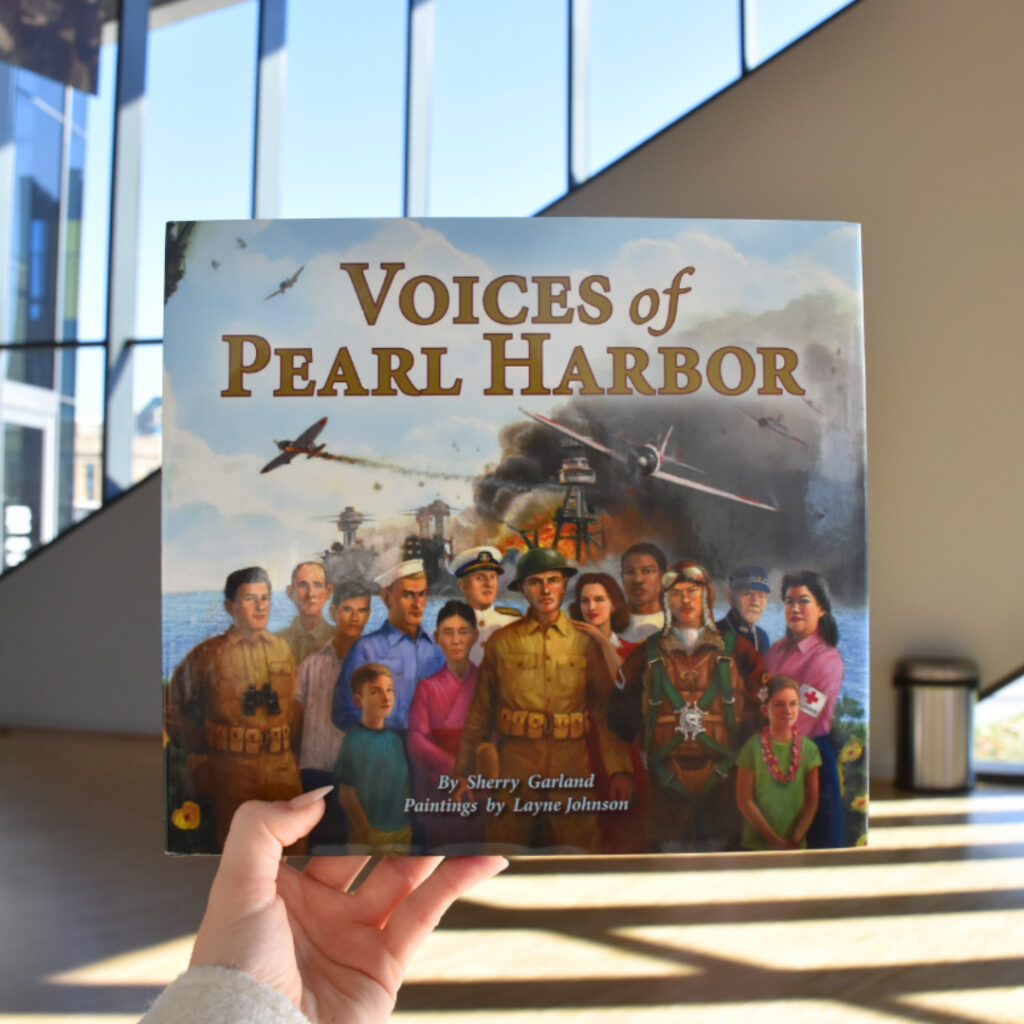 #NVMMREADS
"Voices of Pearl Harbor"
With beautiful illustrations and a mixture of first-hand and recreated accounts, "Voices of Pearl Harbor" is a great historic read for your young ones to learn about the attack on Pearl Harbor on December 7, 1941. See our review for activities and extended learning opportunities for you and your young one to explore!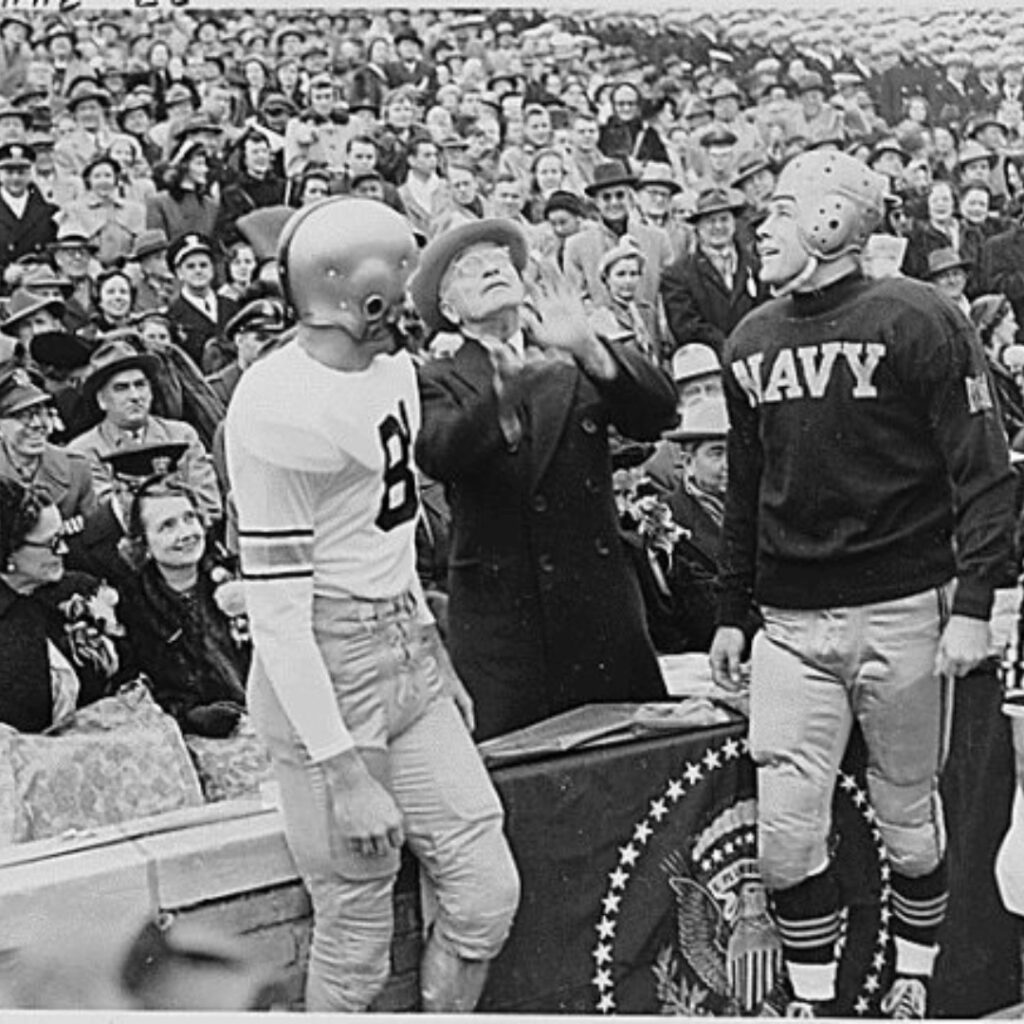 A HISTORIC RIVALRY
The Army-Navy Game
The Army–Navy game is one of the most traditional and enduring rivalries in college football. Since 1890, the Army Black Knights of West Point in New York and the Navy Midshipmen of the U.S. Naval Academy in Annapolis, Maryland have faced one another. This year will be the 132nd Army-Navy game, with the Midshipmen leading the all-time series 62-53-7.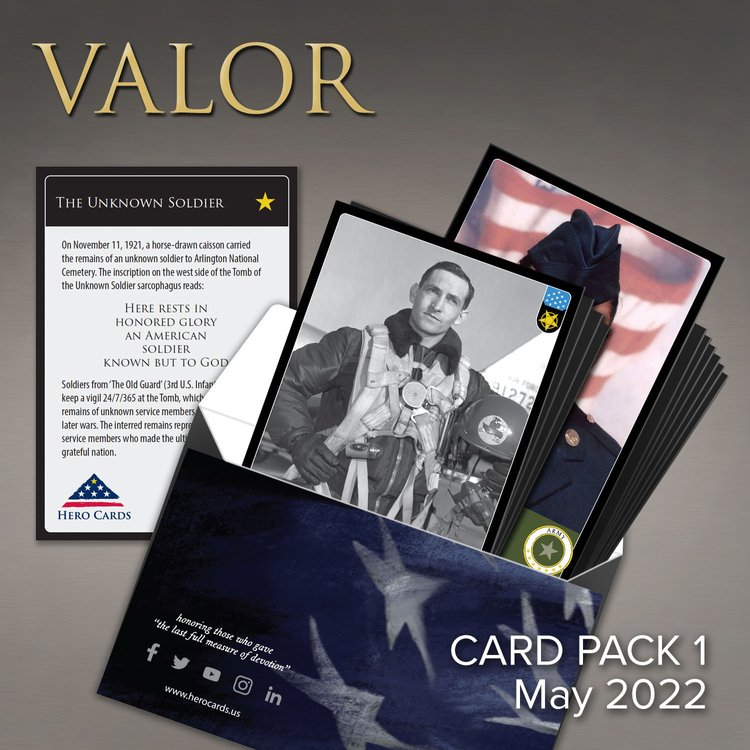 FEATURED COLLECTION
Hero Cards
Hero Cards is working to create a Hero Card for every fallen service member, and a permanent online archive to preserve each of their stories for future generations. Each card includes a photo or artwork of one of our nation's heroes and multiple ways for you to connect with their story. Shop their collection.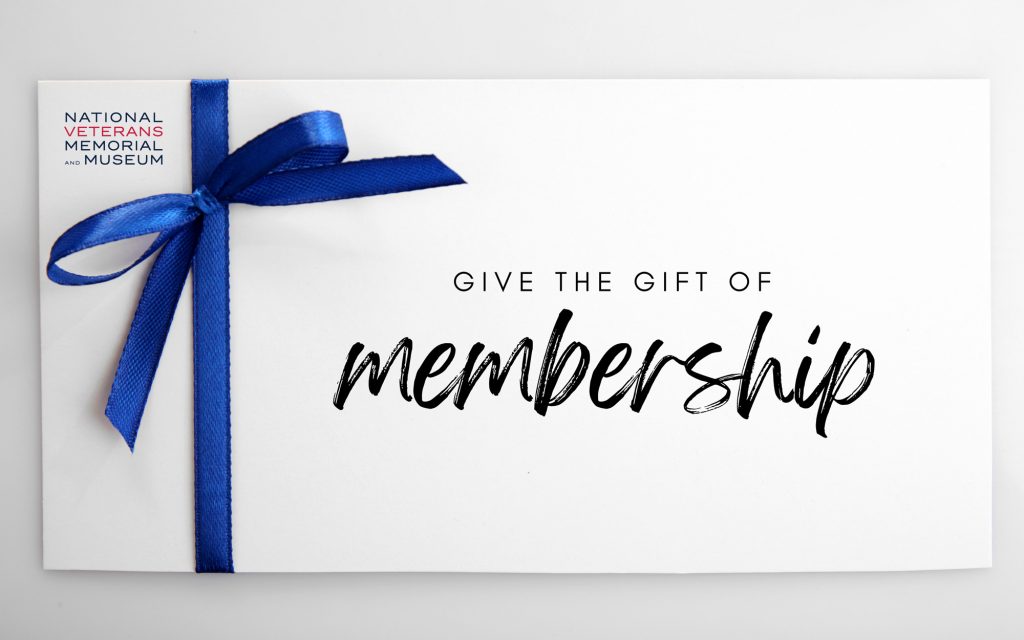 Give the Gift of Membership
By giving the gift of membership, your loved one can enjoy benefits year-round, including free admission, early access to special events, an exclusive NVMM patch, discounts in our Shop NVMM store and more!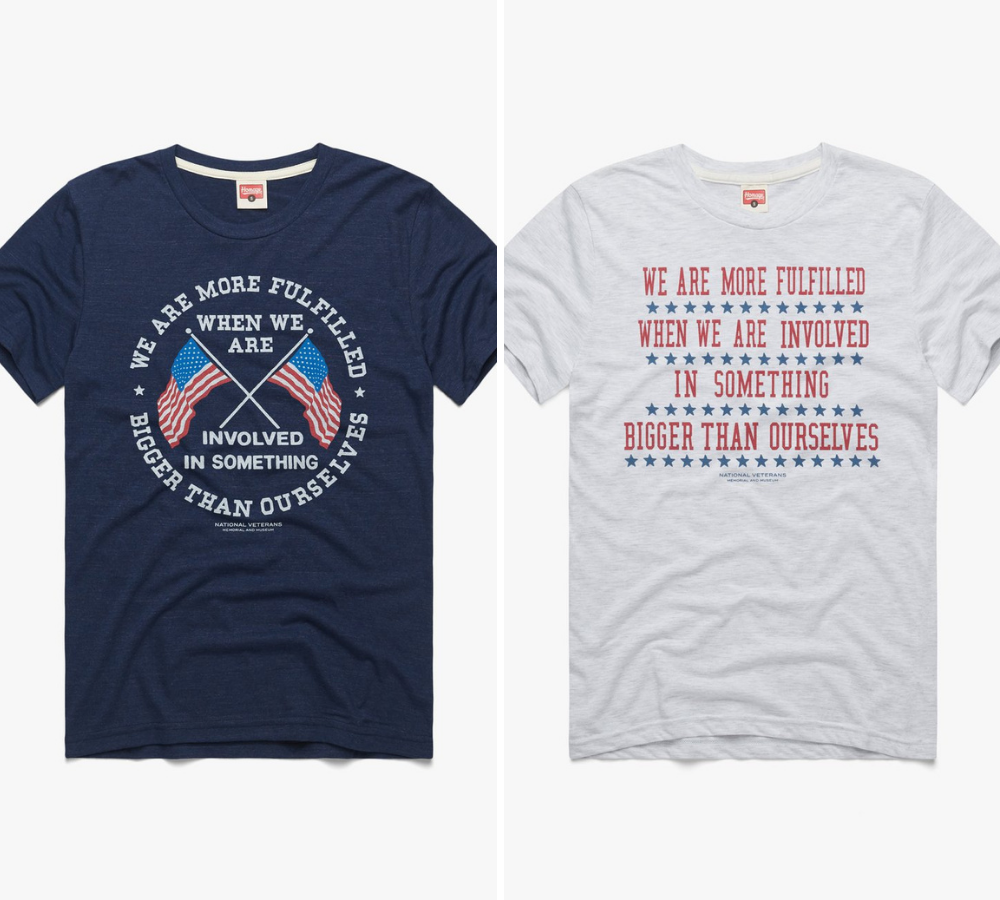 HOMAGE x NVMM
We're proud to partner with Homage through December 2022; a portion of the proceeds from each shirt comes back to the Museum to further our mission to honor, connect, inspire and educate. Two ways to support:
20% of proceeds from these NVMM shirts will come back to the Museum.
10% of all sales will come back to the Museum when you use promo code VETSMEMORIAL2022 at checkout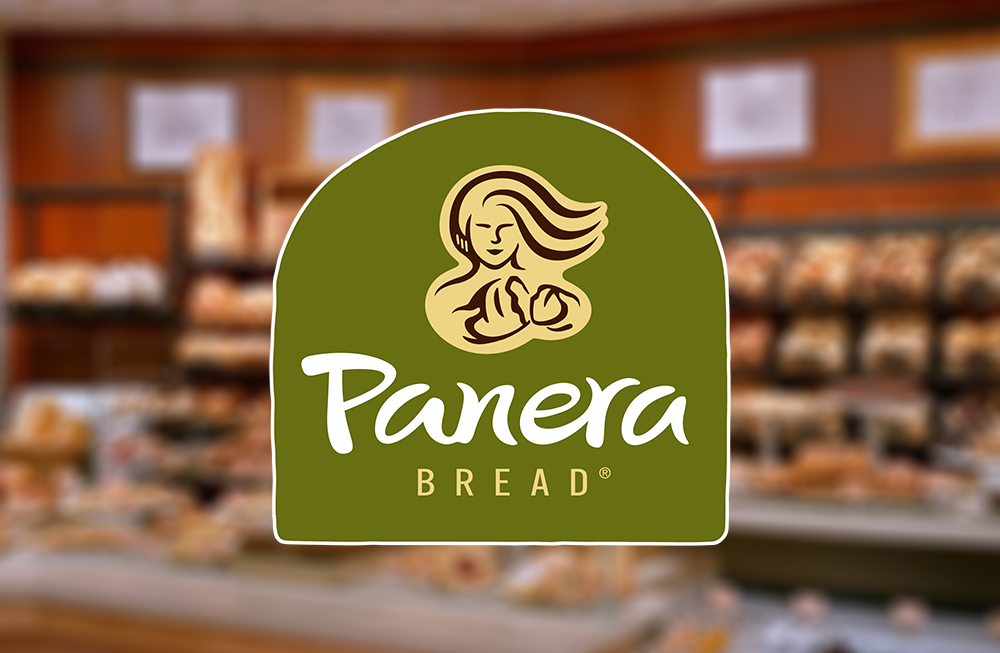 Panera Bread Cafés
Our friends at Covelli Enterprises believe in positively impacting communities including those who bravely serve our nation. Throughout November and December when you dine at any Ohio Panera Bread café, we invite you to give back to Veterans and their families to ensure their stories live on.